---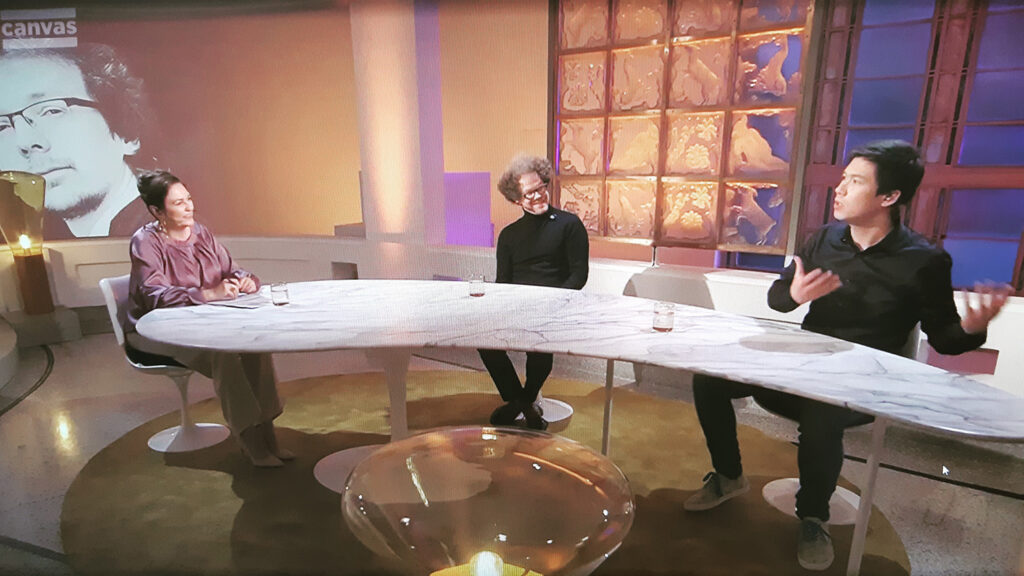 I was a guest at Belgian national TV channel Canvas as a commentator for the Queen Elisabeth Competition for Piano 2021. Honored and grateful for the invitation. It was loads of fun!
---
IDENTIFIED FLYING OBJECT
Alex Koo, Attila Gyárfás & Ralph Alessi
---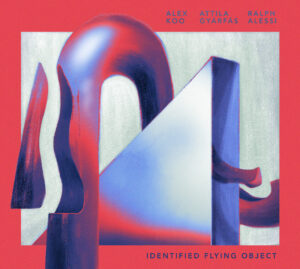 ★ ★ ★ ★ – De Standaard
★ ★ ★ ★ "Grande classe" – Dansende Beren
"Belgium is too small for pianist Alex Koo" – De Tijd
"We are amazed" – Le Soir
★ ★ ★ ★ "Koo's piano notes and Gyárfás' brush-work falling as raindrops with Alessi's furtive trumpet whispering into the eventual nebulizing electronic haze" – All About Jazz
"An understated masterpiece" – Trouw
---
---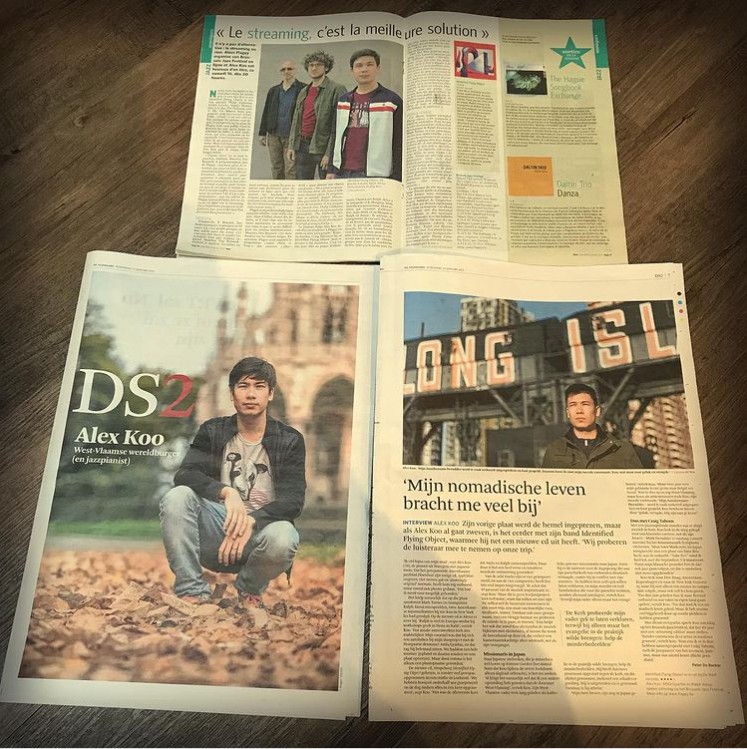 ---
---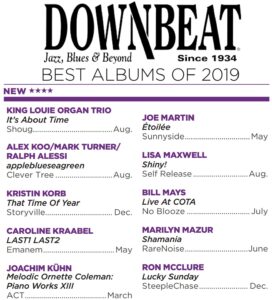 Appleblueseagreen feat. Ralph Alessi and Mark Turner included in Downbeat Jazz Magazine's Best Albums of 2019!
---
★ ★ ★ ★ "Stunningly original " – Downbeat Jazz Magazine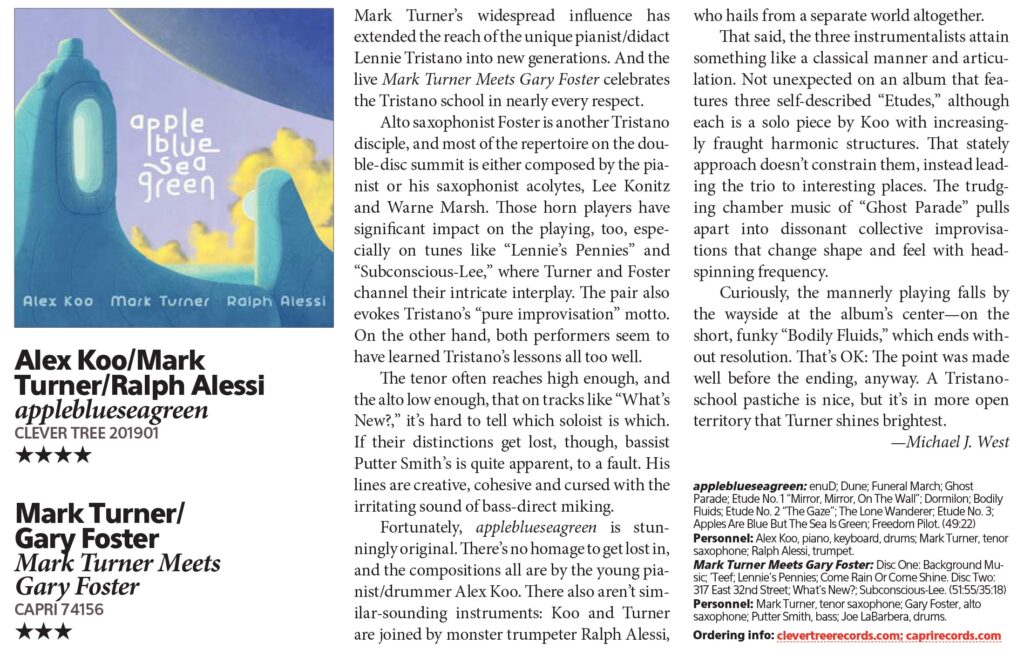 ---
The Alex Koo Trio (with Dré Pallemaerts and Lennart Heyndels), played a concert back in April for the occasion of the International Jazz Day, at the Jazz Station, Brussels. Here's the full concert:
---
Our JazzLab 2019 Fall Tour was a blast. Thanks again to JazzLab and all the venues we played at for such an amazing tour!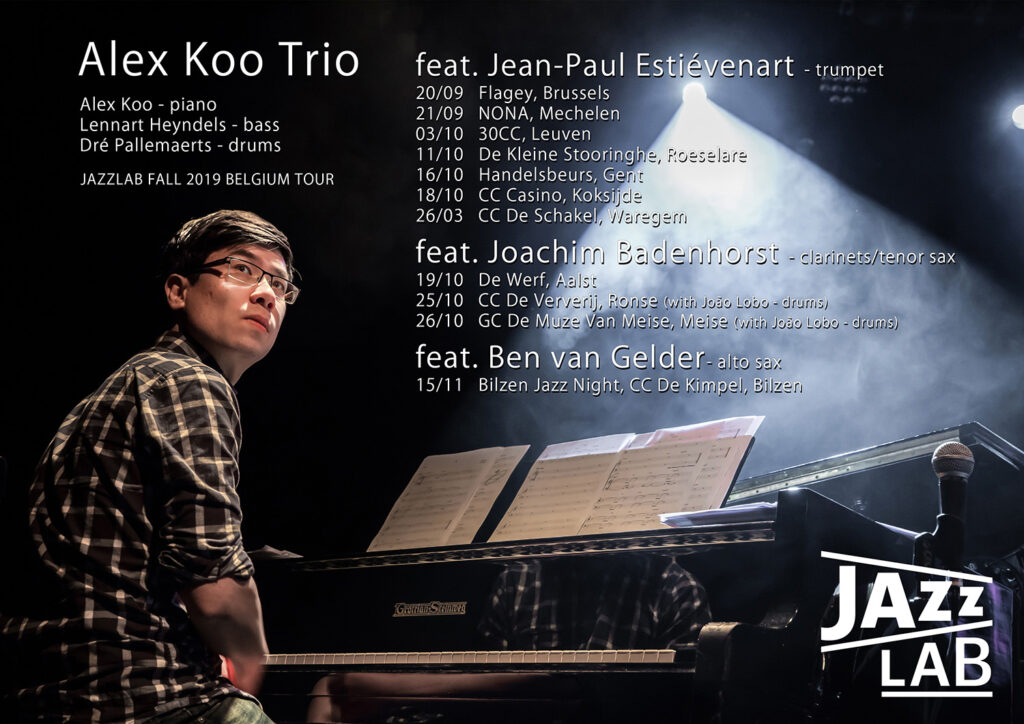 ---
---
---
---