---
Alex' fabulous technique, sounding downright genius at times, is the basis for this dizzying
tour de force of an album. He is also a superbly original composer. – London Jazz News
Wonderful compositions, miles away from the shallowness of the so-called "neo-classical". In "Sonar", the longest piece on the album, the improviser in Koo suddenly explodes – and how he does it: free, exalted and timeless! An album that cannot be pigeon-holed. ★★★★ – Jazzthetik
When listening, Keith Jarrett's name came to mind several times. Not because Koo's playing is similar to that of the American master, but because it is of the same exceptionally high level. – Trouw
No matter how Koo twists and turns and seems to grab it energetically, the piano becomes a hamster wheel. Clever head, this half-Japanese. – Bad Alchemy
Koo's compositions and playing are absolutely world class. An album of unparalleled class. ★★★★½ – Written in Music
Such bravura, such virtuosity. (…) Stunning record. ★★★★ – De Standaard
A colorful album that keeps the listener on the edge of his seat for almost forty minutes. ★★★★ – L'Echo
---
07/3/23 Bijloke Ghent (BE)
10/3/23 Flagey Brussels (BE)
17/3/23 Walburga church Bruges (BE)
19/4/23 deSingel Antwerp (BE)
29/4/23 Jazzahead! Bremen (DE)
01/5/23 Klavins Piano Kuldiga (LV)
20/5/23 Piano City Milano (IT)
15/7/23 Gent Jazz Festival Ghent (BE)
21/9/23 Ancienne Belgique Brussels (BE)
7/10/23 Jazz Wilrijk Antwerp (BE)
2/12/23 Stedelijk Museum Alkmaar (NL)
---
---
Despite his young age, Belgian-Japanese pianist & composer Alex Koo has already been hailed as a daring innovator and a rising star in the world of jazz & piano. His album Appleblueseagreen, with American icons Ralph Alessi and Mark Turner, was praised by Downbeat Jazz Magazine and included in their list of 'Best Albums of 2019', with the mention "Stunningly original". Domestically too, one blazing review upon another: "Belgium is too small for pianist Alex Koo" or "We are stunned", published in De Tijd and Le Soir.
As a child he seemed destined for a career as a classical pianist. As a teenager however, he fell in love with jazz. In his newest album Etudes for Piano (W.E.R.F. records), commissioned by Bozar (Brussels), he merges his fondness for both worlds. Boldness and virtuosity go hand in hand with melancholy and… the surprising use of his elbows. His music is a marriage between the worlds of Debussy, Chopin, Reich, Rachmaninov on the one hand and the contemporary sounds of Keith Jarrett, Craig Taborn, Brian Eno and Philip Glass on the other. A mesmerizing storyteller on the piano.
---
---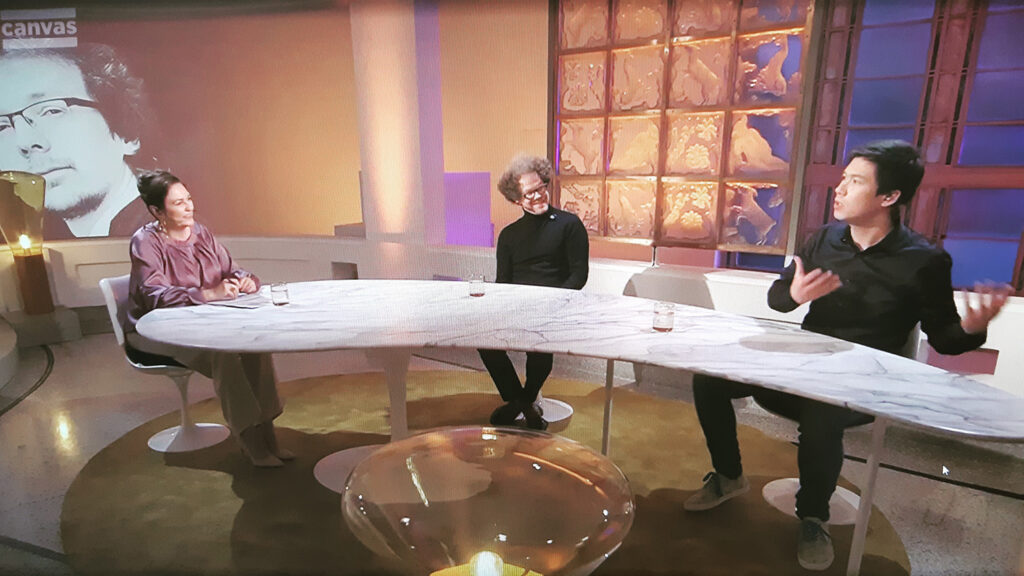 I was a guest at Belgian national TV channel Canvas as a commentator for the Queen Elisabeth Competition for Piano.
Honored and grateful for the invitation.
---
---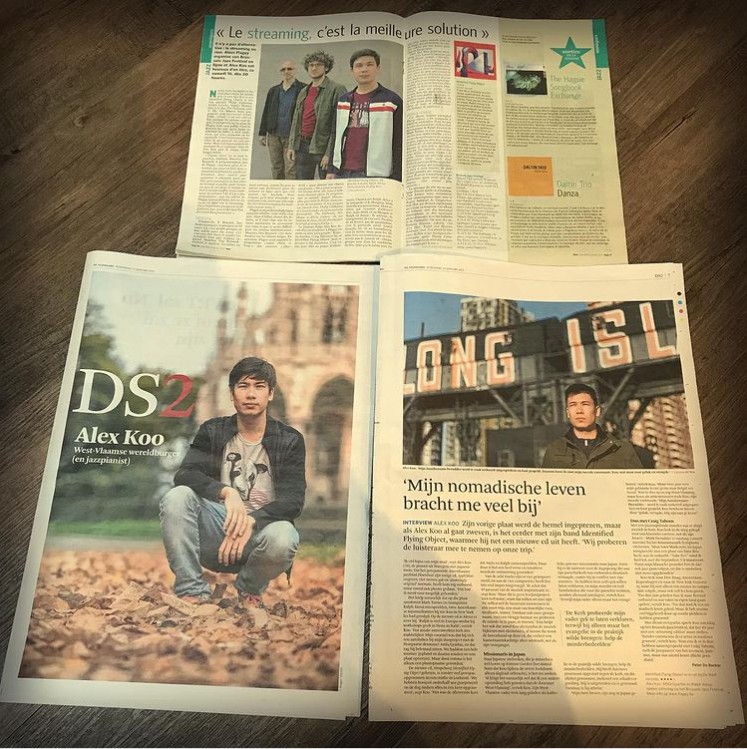 ---
---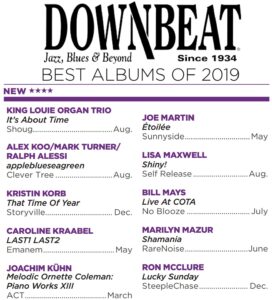 Appleblueseagreen feat. Ralph Alessi and Mark Turner included in Downbeat Jazz Magazine's Best Albums of 2019!
---
★ ★ ★ ★ "Stunningly original " – Downbeat Jazz Magazine